PJA, the UK and Australian consultancy for transport, engineering and placemaking, has welcomed a new Associate Director to its Birmingham headquarters.
Catherine Phillips has joined the company's place-making team and brings 20 years of experience in landscape architecture.
She previously worked for the consultancy firm Jacobs where she worked on a range of development projects including highway and flood defense projects, public realm and infrastructure projects and residential and commercial developments on industrial wastelands and virgin sites.
Over the past few years, she has acted as the lead landscape architect on several projects for the Environment Agency, including site works, acting as the works landscape clerk. This draws on a broader range of landscape experiences, including green and blue infrastructure, infrastructure landscaping, and the downtown public realm.
His appointment is part of PJA's planned growth in a range of placemaking specialties that collectively enhance the company's integrated transportation, engineering and placemaking offering and supports his recent appointment as as a registered landscape firm with the Landscape Institute.
Jonathan Tricker, Director of PJA Place Creation, said: "We increasingly recognize the diversity of skills required to deliver development and infrastructure projects and welcome Catherine to our growing team of place creators offering integrated services in movement, streets, urban design, landscape, sustainability. and design advice.
:::
Signature Property Finance has signed Welsh rugby legend Scott Quinnell as the company's first brand ambassador, following a strong performance in 2021, offering more than £44million in loans to property developers.
After a 15-year rugby career that included 52 caps for Wales and two British and Irish Lions tours, Quinnell became a TV regular, starring in the memorable Sky Sports series 'School of Hard Knocks' and co-author of a book in 2017 on corporate leadership.
Signature CEO Tony Gilbertson said: "We have many activities planned for the year, to really push finance brokers and property developers, why doing business with Signature is such a rewarding experience that offers many unique benefits. .
"Scott shares our approach to life and business; do what you say you will do, keep your promises and always act with integrity. His commitment to everything he does was evident in his rugby and he transferred his leadership and motivational skills to the commercial world.
"We believe Scott is the ideal brand ambassador for Signature and will be a great asset as we finalize our business luncheon program. Throughout the year, we plan to connect with our brokers and understand what they expect from us, to ensure that we deliver another banner year. »
:::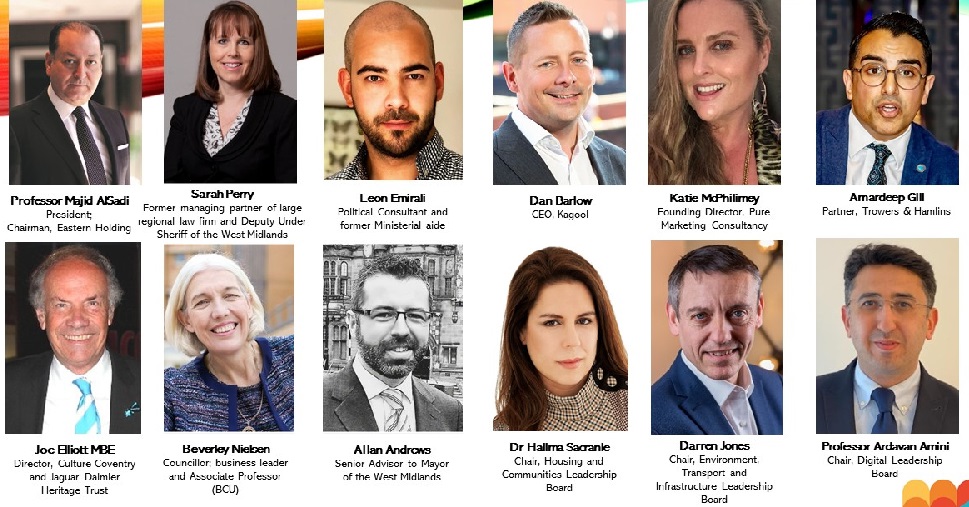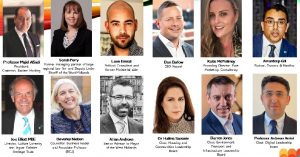 The Center for the New Midlands has appointed a number of leading professionals from the region to its newly formed Strategic Advisory Board, to help shape its vision and oversee its governance.
Formed shortly before the March 2020 Covid-19 lockdown, the West Midlands-based think tank developed its work across its two initial work streams ("Housing and Communities" and "Digital Environment") and has now announced the team that will support the next phase of the organisation's development, with a particular focus on improving visibility and connections in the West Midlands region.
Appointments to the advisory board, which will be led by Professor Majid AlSadi (chairman of the think tank and chairman of Eastern Holding) include Sarah Perry (former managing partner of a major regional law firm and deputy deputy sheriff of the West Midlands), Dan Barlow (CEO of Kagool) and Amardeep Gill (partner, Trowers & Hamlins) who will bring their regulatory and industrial experience.
The Board also welcomes Allan Andrews (Senior Adviser to the Mayor of the West Midlands), Cllr Beverley Nielsen (Advisor, Business Leader and Associate Professor, Birmingham City University), Katie McPhilimey (Founding Director, Pure Marketing Consultancy), Leon Emirali (political consultant and former ministerial assistant) and Joe Elliott MBE (director, Culture Coventry and Jaguar Daimler Heritage Trust) in its ranks.
The chairs of the think tank's governing boards round out the composition of the board, with Professor Ardavan Amini (Chair of Digital), Dr Halima Sacranie (Chair, "Housing and Communities") and Darren Jones (Chair, "Environment, Transportation and infrastructure") joining the team.
Chris Smith, Founder and Managing Director of the think tank, said: "I am delighted to welcome such an exceptional group of individuals to help us grow our work and achieve our aspiration to be one of the world's most successful political organisations. influential in the UK. . It's a pleasure to work alongside such a fantastic team of people as we seek to help shape a 'better' part of the West Midlands for all.